On Thursday, Disney held its Investor Day where it shared trailers and reveals for all of its properties. This included a flood of content related to the MCU that will be sure to get fans talking. Hype for Phase Four is building with trailers being dropped for WandaVision, The Falcon and the Winter Soldier, Loki, What If…?, and Ms. Marvel. In addition, Marvel Studios also revealed several new projects in the works featuring characters both new and familiar.
Secret Invasion
Nick Fury and the Skrull Talos will return in Secret Invasion, coming to Disney+. Both Samuel L. Jackson and Ben Mendelsohn will reprise their respective roles. As revealed in the post-credits scene of Spider-Man: Far from Home, S.H.I.E.L.D. and the Skrulls have formed a mysterious alliance since the events of Captain Marvel. While there are no current plot details, it could explain how Fury and Talos forged such a strong partnership. In the comics, the Secret Invasion refers to how the shape-shifting Skrulls had been infiltrating Earth for decades. They accomplished this by impersonating superheroes, which means we could see several cameos if the show follows the source material.
Armor Wars
Don Cheadle will return as Captain James Rhodes/War Machine in Armor Wars. Coming to Disney+, the series centers around Stark technologies "falling into the wrong hands". There are several comic-book storylines named "Armor Wars", all of which feature Tony Stark in the place of War Machine. Most of these storylines feature Justin Hammer, who Sam Rockwell portrayed in Iron Man 2. They generally find Tony facing a number of armored villains powered by his very own tech. The show will likely see "Rhodey" in Stark's place trying to protect the world from armored threats while preserving Tony's legacy.
Ironheart
Peter Parker might have been mentored by Tony Stark's in the MCU, but his comic-book protégé is coming to her own Disney+ series. Ironheart will center around Tony's spiritual successor Riri Williams, a teenage super-genius who crafts her own suit of armor. Ironheart will take place in Chicago and will see Riri using her newfound abilities to protect her neighborhood. While Tony is no longer around to mentor Riri, his influence will certainly be alluded to in the series. If Beale Street Could Talk's Dominique Thorne is set to star in the title role.
The Guardians of the Galaxy Holiday Special
James Gunn will add to his Guardians library with a Holiday Special slated for 2022. It is reported that the special will be shot alongside The Guardians of the Galaxy Vol. 3 and will premiere on Disney+. Chris Pratt and the other cast members are sure to reprise their roles. In addition, a new collection of shorts titled I Am Groot is also coming to Disney+. These shorts will feature Baby Groot and will introduce some new characters from the Marvel Universe.
Ant-Man and the Wasp: Quantumania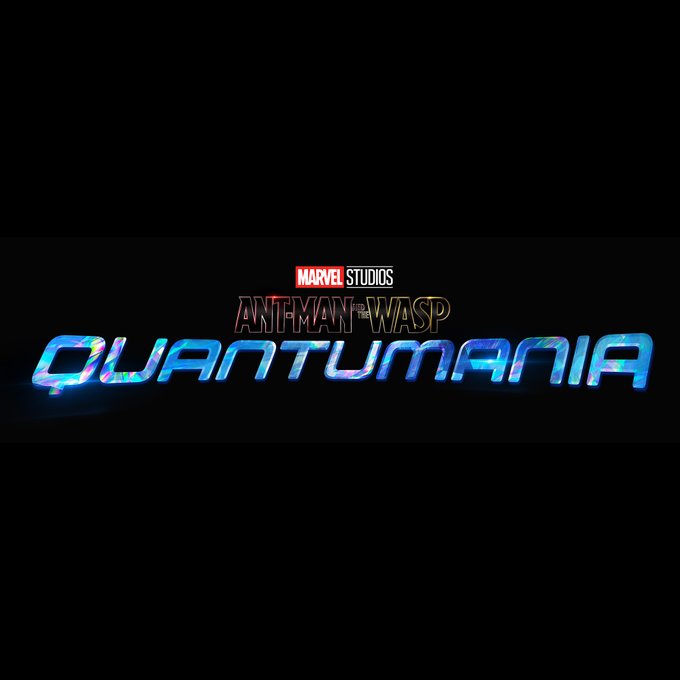 The third Ant-Man movie was officially announced by Disney at Investors Day. Peyton Reed will return to direct with Paul Rudd and Evangeline Lily returning to star. The third film's title suggests that it will find the two tiny superheroes back in the quantum realm. As I wrote in an article a few months back, Jonathan Majors will appear as the villain Kang the Conqueror. Kang the Conqueror is one the most powerful villains in the Marvel Universe, setting the stage for an epic showdown. With the presence of both Kang and the quantum realm, it is likely that we are in store for another time caper in Quantumania.
Fantastic Four
The biggest news to come out of Disney's Investor Day was the official reveal of the return of Marvel's First Family. After a failed reboot developed by 20th Century Fox seemed to have tanked the Fantastic Four for good, they are finally coming home to where they belong. No casting decisions have been made but fan-casts are rather unanimous. Real-life acting couple John Krasinski and Emily Blunt are the popular choices for Mr. Fantastic and The Invisible Woman, as well as Zac Efron for The Human Torch. Furthermore, if the Fantastic Four are coming to the big screen, so too are villains like Doctor Doom and Galactus. The MCU's Spider-Man director Jon Watts will handle directing duties.