Greetings, geeks of all ages! As previously reported, three new Kamen Rider projects were teased before the start of Rider Week. But now, these projects have been revealed! All three Kamen Rider projects are projected for release after 2021, with the earliest release set for Spring of 2022.
The Continuing Adventure of Kamen Rider W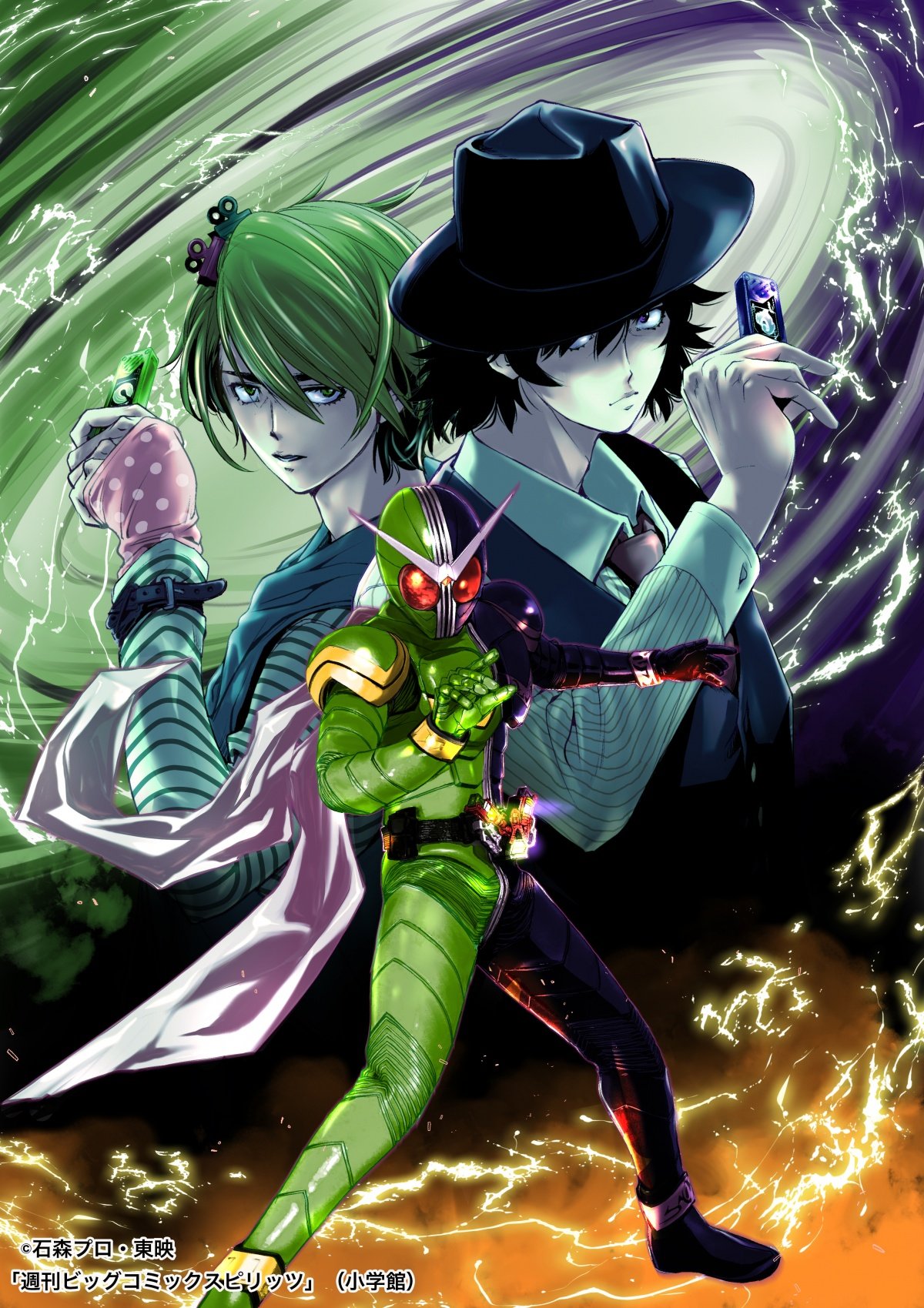 First, we have the anime adaptation of the Kamen Rider W (Double) manga sequel, FUUTO PI. Set to continue the story of W, FUUTO PI begins when a mysterious young lady appears as a new evil casts its shadow over the windy city of FUUTO. As strange new cases continue to pop up all over the city, Shotaro and Philip come together to solve them while protecting the city as its guardian, W. FUUTO PI is a buddy cop drama made to appeal to an older audience. Furthermore, Funimation will handle international distribution of the series.
In my previous article, I stated my hope that one of the projects would be an anime adaptation of one of the manga. Now, with the announcement of the FUUTO PI anime, I've gotten exactly that. I am over the moon, as W is one of my all time favorite Kamen Rider series.
Return of the Century King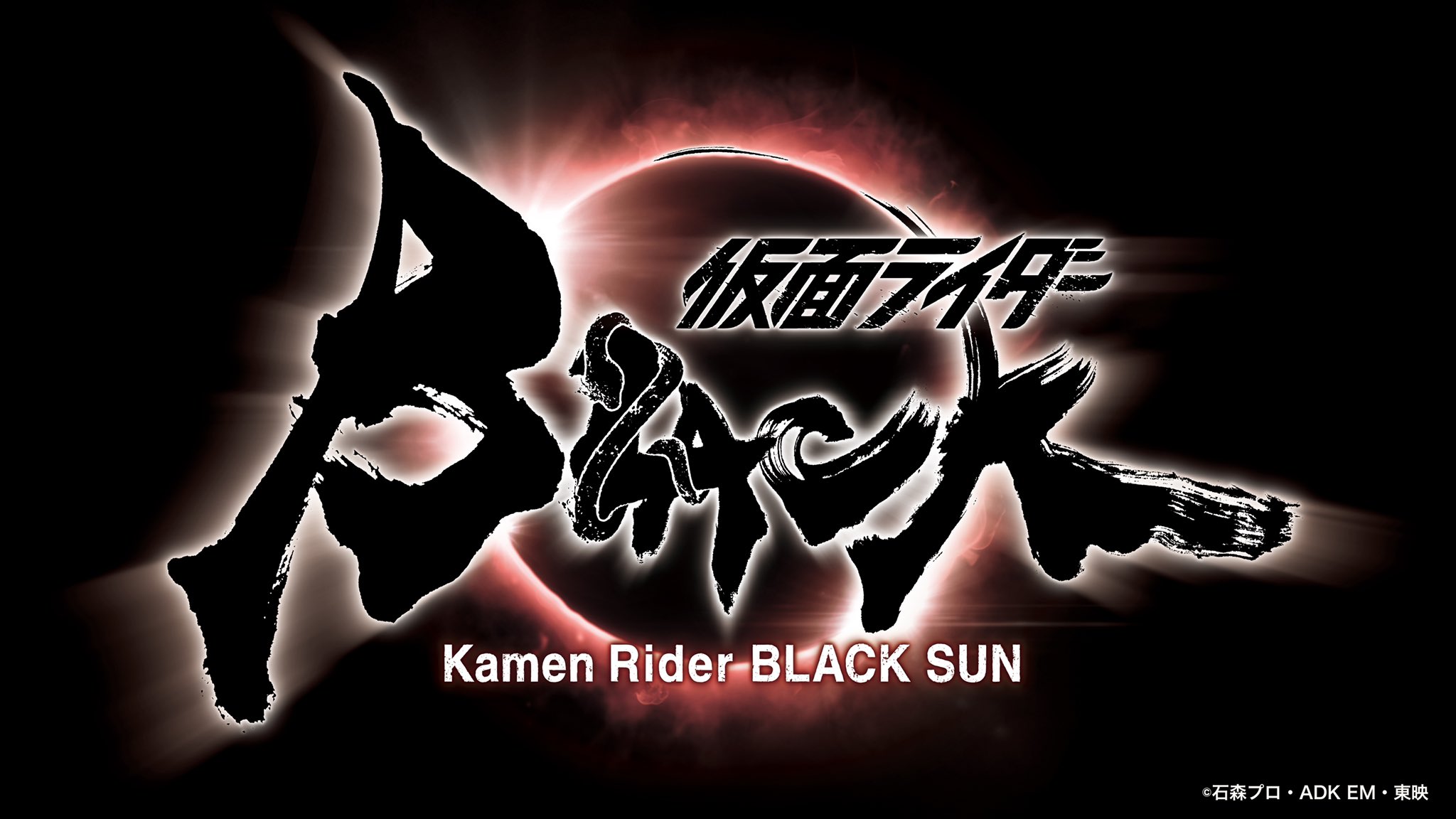 Next, we have a reboot of the Showa era show, Black. BLACK SUN is currently slated for launch in Spring of 2022, with Kazuya Shiraishi directing the series. As a retelling of the original story, BLACK SUN promises to deliver a fresh take on the classic story. In the original, a mysterious being known as the Creation King rules over the criminal organization Gorgom. Kohtaro Minami and his stepbrother, Nobuhiko Akizuki are chosen as the Century Kings. These Century Kings are fated to fight to become the Creation King's successor. Kohtaro is transformed into the Century King "Black Sun". During the conversion process, he escapes from Gorgom's clutches before he can be brainwashed. Vowing to fight against this criminal organization, Kohtaro takes up the role of Kamen Rider. Now, Kamen Rider Black must fight against the organization and the evil Shadow Moon.
As of right now, not much else is known about the series. However, as we get closer to release, more news regarding the series should drop. I will keep you posted as more updates come.
Revival of The First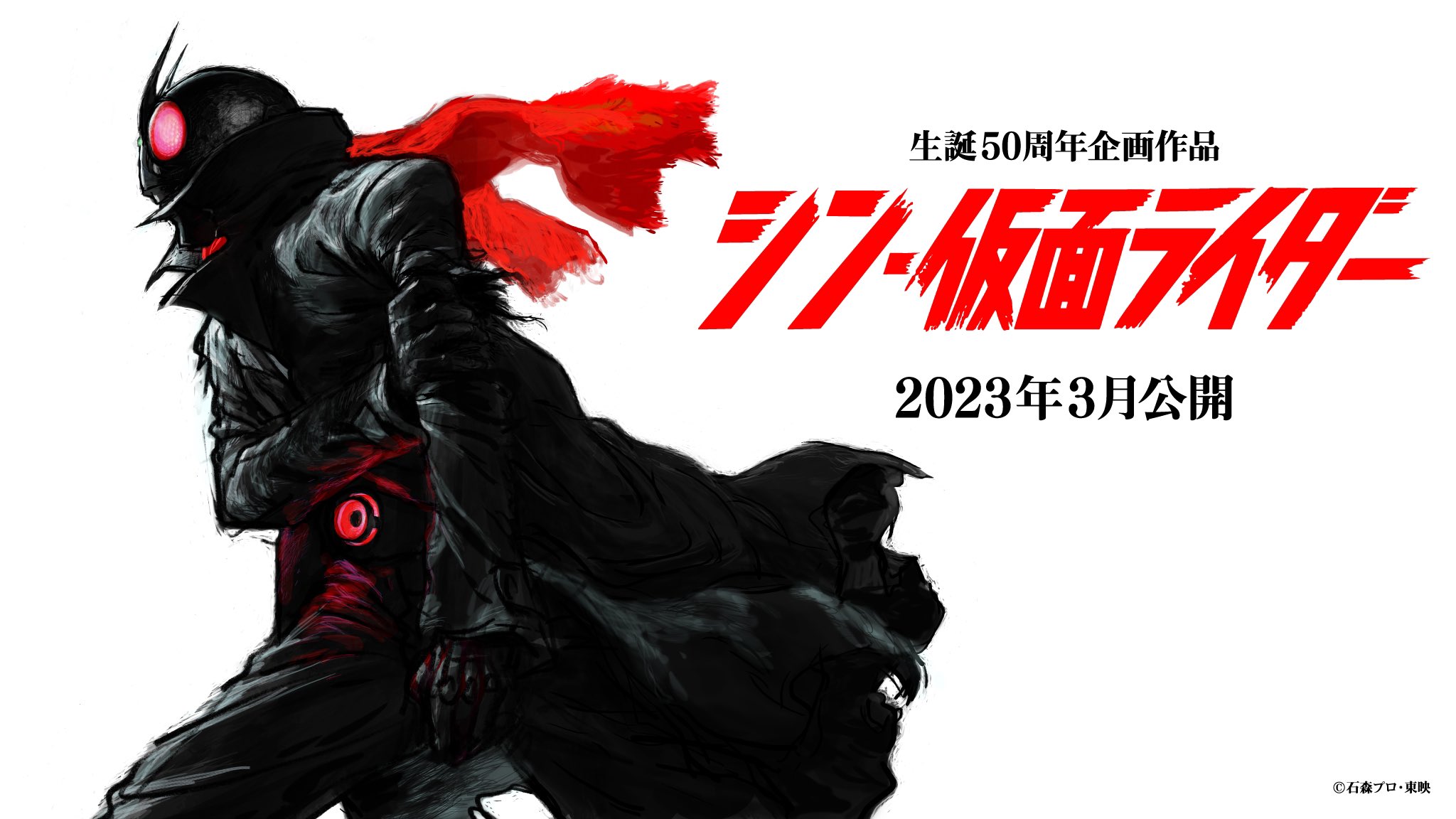 Lastly, we have the announcement of the Shin Kamen Rider film, set for release in March of 2023. Not much is known about the film other than the director attached to the project, Hideaki Anno. Best known for Neon Genesis Evangelion, Anno has worked on other big Tokusatsu reboot films. The first is Shin Godzilla, released in 2016. Second is the upcoming Shin Ultraman film, slated for release sometime this year. Anno himself has said that he was a big fan of Kamen Rider growing up, so I'm sure he will do his best to deliver a movie that represents Kamen Rider as a whole.
Rider Week is off to a great start with the reveal of these three projects. I can't wait to watch these new series as they come, and I hope that these new projects will bring in many new fans to the series as well. That's it from me, ciao~
Have a tip for us? Want to discuss a possible story? Need coverage? Please send an email to [email protected]
Zachary Jucutan is a staff writer at All Ages of Geek. You can follow him @JohnnyJoestar1