So a new Batman Arkham game was announced on Thursday during the Playstation 5 reveal livestream… What? I can dream, can't I?

Alright, it wasn't announced, but a new Spider-Man game was announced, Spider-Man: Miles Morales is going to be the next chapter to Insomniac's Spider-Man PS4. Though it may actually feel like a glorified expansion pack. (Hope to God it isn't). However, this announcement only got me more restless for any sort of news for a new Batman game.
It's been a whole five years, since the release of Batman: Arham Knight, and fans are wondering what Rocksteady studios has been working on after all this time? Rumors started circulating about a sequel, and recent "leaks" about a WB Montreal developed Arkham game may soon be announced this year. They call it Arkham Legacy. It's not a good title, but considering I'm suffering a 5-year Arkham game withdrawal, I'll take it.
Rocksteady's Arkham series paved the way for superhero action games like Spider-Man PS4, and pretty soon Square Enix's Marvel's Avengers. WB Games Montreal tweeted a bunch of cryptic symbols back in September last year, captioned "Capture the Knight" but nothing has been announced yet. If WB Montreal is working on the next Batman title, it may be safe to say, that Rocksteady is working on a different project (Please, be Superman, please be Superman…) There's a new rumor going around that Arkham Legacy might be a reboot, considering how the last game ended. Not gonna spoil it here, go play Arkham Knight.
I'm curious to see where WB Games Montreal takes the series, reboot or not. We do know that Rocksteady and WB Montreal are not afraid to experiment with the Batman mythos to produce their own take on the Caped Crusader. I do think that fans may be hesitant to have the mainline franchise be put in the hands of the same studio that developed the controversial Arkham Origins. (You guys hate that game, I think you guys are just being mean…) Still, if rumors are to be believed, a reboot may be just what the doctor ordered, and this opens up a new take on the franchise. But, if it is a sequel, then we have plenty of paths to take with a new, fear toxin induced Dark Knight.
We're not really sure what's taking so long, but it could be possibly delayed due to the recent corporate shifts taking place behind closed doors. According to TheStreet, AT&T is looking to sell WB Games for a hefty $4 billion deal. Apparently, the company is looking to reduce their $165 billion debt by selling some of their assets. I don't know about you, but if I was that deep in debt, I'd rather you just dig a deep, never-ending pit for me to live in for the rest of my life. But what really scares me are the potential buyers. They include: Take-Two Interactive, Activision Blizzard, and Electronic Ass, I mean, Arts. Electronic Arts (EA).
AT&T Looking to Sell WB Games in Possible $4 Billion Deal
Take-Two does have some reputable games under their belt—like Bioshock, Borderlands, and Grand Theft Auto— their resume is plagued by the 2K sports games which has a nasty habit of being unfinished and unpolished. What I am worried about is WB Games falling in the hands of Activision Blizzard and EA, two of the most hated videogame companies in history. Especially EA. Though, the Batman:Arkham Series may not be in any danger, yet, considering licensing the Batman character and all its associated properties is a whole new different animal, small studios within the WB Games umbrella like NetherRealm Studios (Mortal Kombat), could be in potential danger. Maybe it's the gamer in me being overdramatic, but considering EA's track record, my fear is sorta justified.
Only time will tell, I'm afraid, which makes me even more anxious to have one last Batman game to blow us out of the park in the new generation, before we enter a possible new Age of Fear, the likes of which Scarecrow has never dreamed of.
The latest addition to the series is reportedly going to be announced in August of this year, so maybe we won't have to wait too long.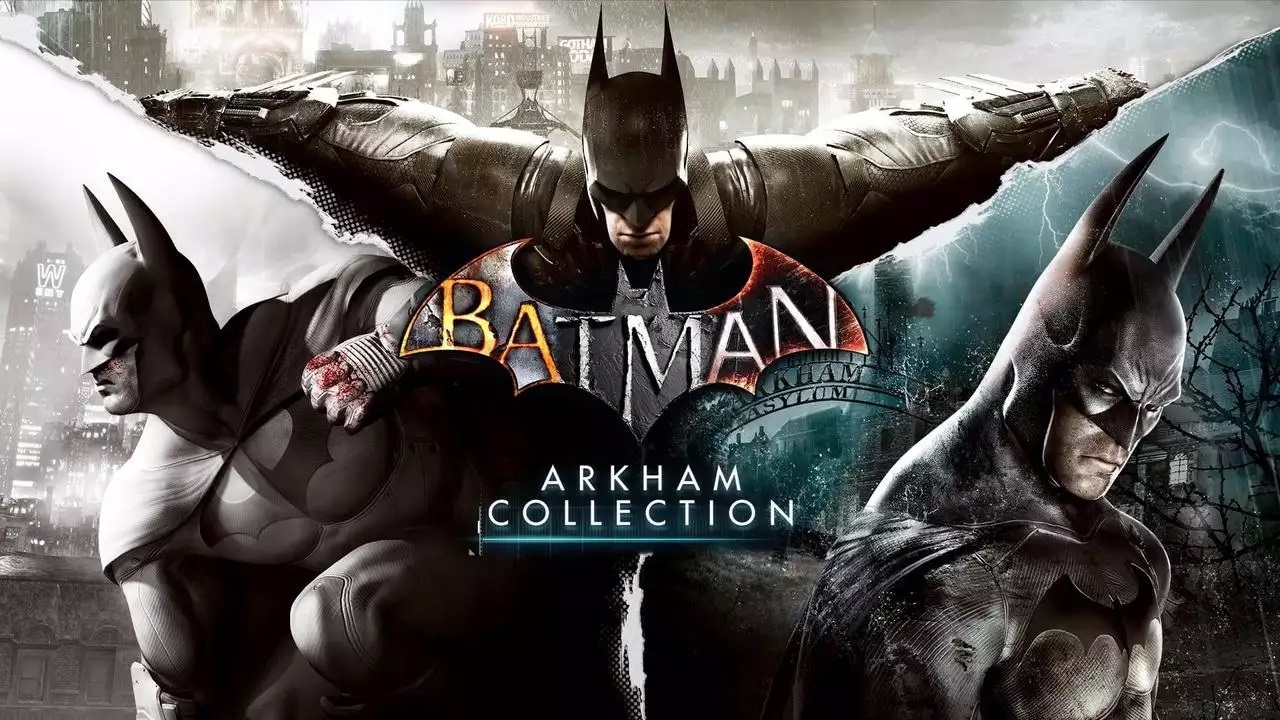 In the meantime, if you're itching to beat some thugs and fight an insane rogues gallery, get the Batman: Return to Arkham bundle which gives you every game in the franchise, minus Arkham Origins – which sucks, I wanted to play Origins on PS4. Sigh… Just take my money already!
Arkham Legacy is set to release March of 2045 on all consoles. Let the fear consume you…