Kat & Tat reached out to Darlene Jacobson, a well known author, to hear more about her writing journey!
1. What inspired you to become an author?
Thanks so much Tatiana and Katya for inviting me to your blog today. I am really excited to share my author experiences with your followers.
I've had a love of reading since I was a girl. I also loved making up stories in my head. As I'd gotten older, and had a few short stories published, I realized I wanted to try and write a novel. I made a couple attempts while my kids were younger and was able to write some horrible stories from beginning to end. So, I knew I could do it. But to do it well, I really needed to learn from those who wrote the kind of books I wanted to write. The books that resonated with me were the ones with kids who solved their own problems and tried to figure things out.
The thing that also motivated me was the idea of leaving something lasting behind after I'm gone from this earth. To be able to pen a book that children will value and enjoy reading seemed like a way to immortality. Don't we still treasure the books from authors of our own childhood who are no longer with us?
2. What are some advantages of being a KidLit author?
Being a kid lit author means I get to hang out with other authors who write some of the most amazing books! And, I get invited to classrooms to meet amazing kids who tell me how much they enjoyed my books. Getting thank you notes from kids is something I never expected and it always makes me smile. I realize how lucky I am to be able to do what I love and have it make a difference in a child's life.
3. What are some disadvantages of being a KidLit author?
I can't think of any disadvantages. Maybe just the fact that because of Covid, and remote learning, many classroom visits have been put on hold. I miss being with young people and look forward to sharing my books with them again. I've had a few virtual visits, but in person is something I miss.
4. What advice would you give to someone who wants to become an author?
Read a lot of books in the genre you want to write. Study the craft of writing by taking workshops, going to conferences, and sharing your writing with critique partners. Write something everyday if you can, even if it's only a paragraph. The only way to get better at writing is to do it. Be prepared to accept criticism and rejection and learn from it. One thing I've learned, editors want good manuscripts that they can turn into good books. They aren't rejecting you to be mean. Keep writing to improve your craft and stay with it. I was rejected by 36 agents before I got a call from Liza Flessig offering representation for my first novel WHEELS OF CHANGE. If I had given up after ten or even twenty, I wouldn't be talking to you today.
5. Tell us about your books.
Both WHEELS OF CHANGE (WOC –  Creston) and WISHES, DARES, AND HOW TO STAND UP TO A BULLY (WISHES – Creston) are historical middle grade novels.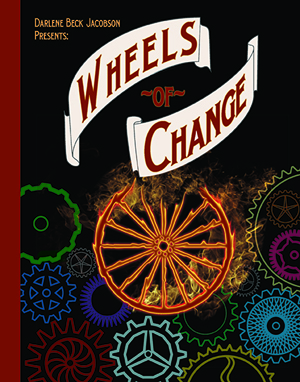 The first one, (WOC) which you've read Katya, takes place in 1908 Washington DC during the last months of Theodore Roosevelt's Administration. It deals with the sweeping social and industrial changes that are on the horizon and threaten Emily and her carriage maker father's way of life. Racial intolerance, women's suffrage, factory mechanization, are things the family must come to terms as well as deciding which changes are worth fighting for.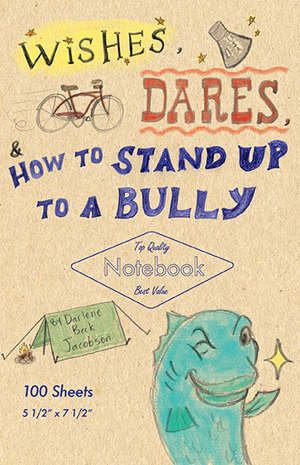 My recent novel, WISHES, is written in verse and set in the summer of 1964. Jack's dad is MIA in Vietnam, and he, his sister Katy, and their mom are spending the summer with his dad's family. Jack would rather be home moping and missing his dad than pretending to be happy with his grandparents. Until he meets a girl named Jill, who is trying to escape her bully of a brother. They hang out together, along with Katy, and catch a fish named Fred. A fish who grants wishes. A fish that could be the answer to Jack's problem. But when Jill makes a wish of her own, things don't turn out the way they expect because every wish has a consequence.
6. What are you currently working on?
I am working on another noble in verse. It was such a joy writing WISHES in that format, I wanted to try another novel that way.
7. Plans for 2021?
It's kind of hard to make any plans that involve author visits and the like while we are all still in the midst of Covid restrictions. I hope that by the fall, I'll be able to go back to visiting classrooms, attending book fairs, and having in-person events with other authors.
Find more HERE