In a year where it was supposed to expand to greater heights than anyone could have imagined, 2020 has instead seen the fighting game community sink to an all-time low. Global cancellations of tournaments, unreliable online netcodes, and a shameful chain of sexual abuse scandals have shaken the community from top to bottom. One of these scandals led to the cancellation of EVO 2020 and has put the future of the world's largest fighting game tournament in question. Many members of the FGC have growing concerns about what lies ahead for what was thought to be a community finally earning its shine after nearly 30 years of existence.
After the COVID-19 pandemic forced offline tournaments to cancel, tournament operators and players were left with no other option but to participate in online tournaments. It didn't take long for many fighting games to fall victim to the pitfalls of delay-based netcode, causing players to detest the online experience. This has led to some games' communities losing severe interest in competitive play during quarantine. For example, Tekken 7's online is considered virtually unplayable compared to its offline gameplay, and no major tournaments have been held for the game since the virus' initial wave in March. This has led Tekken and many of its legendary players (who hail mostly from South Korea and Japan) to disappear from the limelight after the 2019 Tekken World Tour saw the game become more popular than ever. Other delay-based games such as Street Fighter V: Champion Edition and Soulcalibur VI have had better luck with their netcodes and have been holding steady online events amidst the shutdown. Street Fighter developer Capcom is commencing with an online version of the Capcom Cup, the game's official professional competition, for 2020 while a massive series of online Soulcalibur VI tournaments was sponsored for several weeks by Bud Light Beer League. However, even as a casual Calibur player I was able to spot a good number of laggy moments during each tournament that impacted gameplay to a noticeable degree.
Contrary to nearly every other fighting game title, Mortal Kombat 11 has actually seen a rise in popularity since the shutdown thanks to other games faltering and the release of the Aftermath expansion in May. MK11 also utilizes rollback netcode, making its online experience significantly better than pretty much every other fighting game available. Because of this, the game's community has maintained an online presence, with many pro players turning to Twitch streaming to keep their living. Online tournaments are held far more consistently for MK11 than other games, but developer Netherrealm Studios has neglected to hold an online pro competition for 2020. With little to no money for incentive, the game's best players have refrained from entering most online events. That was until one previously unknown name started pumping money back into the scene, rekindling the player base's competitive drive.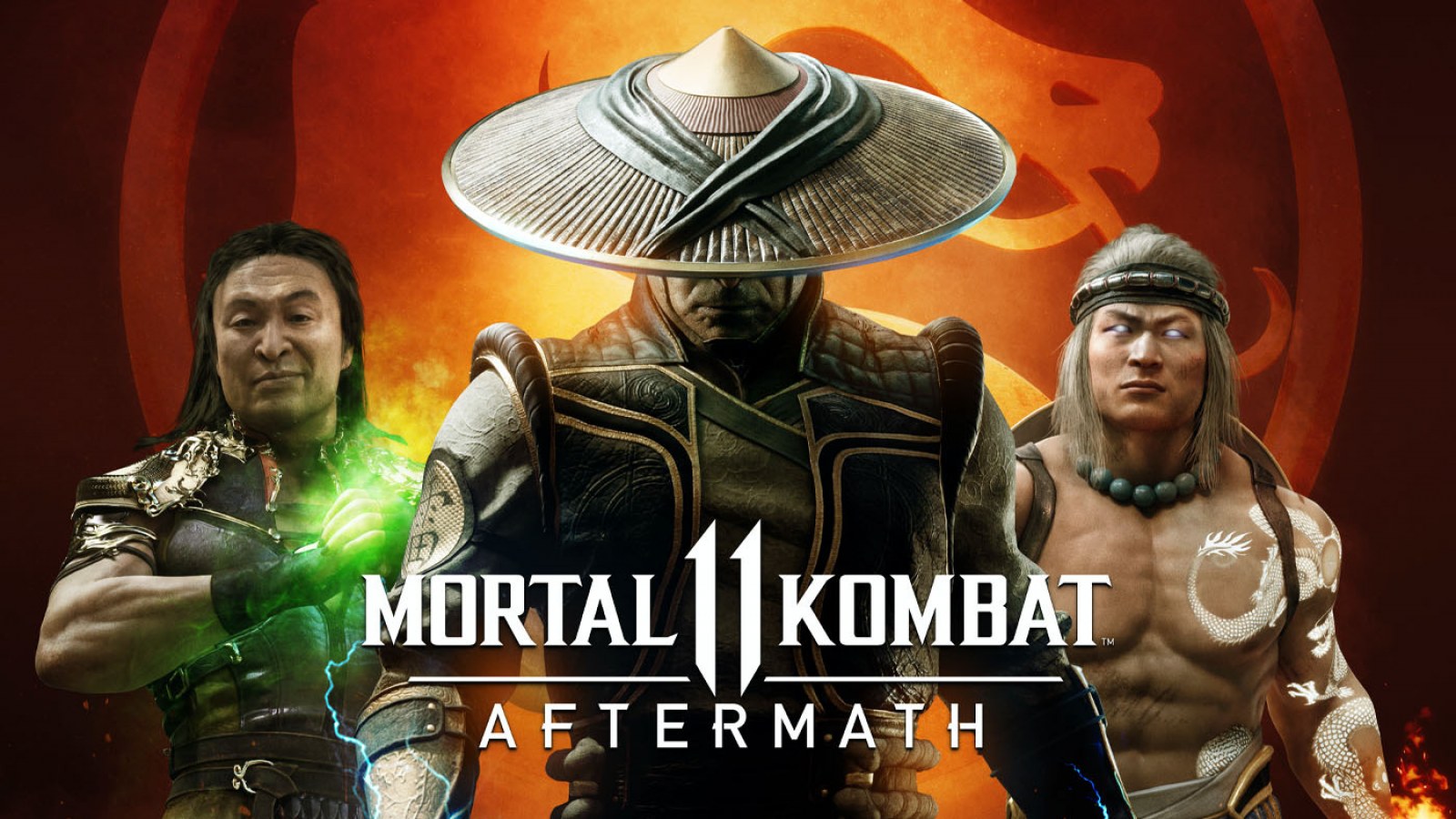 Very little is known about Fahad "Prince Panther" Alsaud, a man who was virtually unheard of in the FGC before COVID-19 forced the community online. He is believed to be from Saudi Arabia and might actually be a legitimate prince, or at least aligned with some sort of royalty. One thing that is for sure is that he has amassed an enormous amount of wealth in his life. On his Twitter page, you'll find tweets about ludicrously expensive shoes and watches that he's purchased and photos of him posing with Ferraris and Rolls-Royces.
But as evidenced by the same Twitter thread, his luxurious lifestyle is still secondary to his true passion: Mortal Kombat. Prince Panther is what you could consider the ultimate MK fan and is not too shabby of a casual player himself. When the pandemic forced tournaments to cancel and the upcoming Mortal Kombat 11 pro circuit was put on hold, Panther came up with an idea to hold high-level online tournaments while investing his own money out of pocket. He was ambitious from the start, as the first event he announced was a $25,000 winner-take-all tournament with intentions of attracting the game's best players.
While this event never came to fruition, Prince Panther still managed to make a grand entrance onto the scene. His first-ever event was an 8-man online tournament dubbed "The C Initiative" with a $1000 prize pool. The bracket was filled with enormous names such as Jarrad "NinjaKilla" Gooden (1st place), Brad "Scar" Vaughn (2nd), and Frank "Slayer" Amaral (3rd). Just days later he held a second C Initiative tournament featuring some of the top players from Europe. Mere days after that he held another 8-man bracket with some of the top players from the Middle East. Simply put, Prince Panther had hit the ground running. Before long he was backing the most lucrative online tournaments that the FGC had yet to see during quarantine. He began holding invitational King of the Hill tournaments (where the winner stays on after each victory until a certain number of wins is met) to determine the entrants of his larger tournaments, some of which would hold up to $500 in prize money themselves. By the end of April, Panther was running personally-funded tournaments nearly every day.
Prince Panther took his love for Mortal Kombat one step further when he created Team Panther and began signing some of the game's top professional players from around the world. Team Panther's roster has currently amassed a number of strong players in a few short months, including Slayer, Joey "KingGambler" Cortez, Arman "ArnKratos" Mkrtchyan, Baraa "Shark Teeth" Al Jaadi, and commentator Miguel "Darth Arma" Perez. This already rivals some of the FGC's most illustrious teams and sponsors, and Team Panther is only likely to add more players to its stable of talent.
Prince Panther's sudden arrival onto the Mortal Kombat scene has not been welcomed by everyone. Some players have accused him of waving money around to gain stature within the community. Further drama ensued when noted pro player Zoulfikar "Kombat" Dayekh accused Panther of not paying him $500 after winning one of his King of the Hill tournaments. Panther explained that all payments are done over PayPal and that there can be delays and complications, but Kombat used the situation to call Panther out and denounce him to the whole community. However, many other players came to Panther's aid, claiming that they had all been paid for every tournament. Players praised him for his efforts being put towards the scene, especially for the competitors who were missing out on chances to earn money from offline tournaments. After some heated back and forth over social media, Prince Panther ultimately decided to forfeit Kombat's winnings and instead donated them to hospital staffers fighting the coronavirus. The two eventually resolved their issue and Kombat continues to frequently play in Panther's events.
Overall, it would seem as if Prince Panther's rise to prominence is being mostly accepted by the Mortal Kombat community. His dedication to holding online tournaments has even inspired others to follow suit. Destroyer and Dream Eater, two well-known names in the scene, began holding their own series of tournaments after Panther's successful blueprint was laid out. Their tournaments involve smaller prize pools but Destroyer's Aftermath Tournament Finale still offered an impressive $2,600 in winnings. Between Panther's tournaments, Destroyer's Aftermath Tournament series, and Dream Eater's Nightmare Series, a number of players have made names for themselves in these online competitions, including Shawn "Koisy" Harvey and Arsam "AVirk" Virk. Prince Panther's achievements have already left an encouraging influence on the state of the game's online competitive play; Mortal Kombat 11 was recently added to the G Fuel Energy Games, where massive weekly tournaments will be held every Thursday for four weeks and are open to all North American PS4 players.
Prince Panther's reputation continued to prosper throughout the summer, as he hosted several tournaments with prize pools reaching $4000. Months and months of hard work and commitment culminated on July 20 and 21 when he sponsored the 10K Drop tournament, featuring his most stacked bracket yet and a $10,000 prize pool. Out of thirty competitors the top sixteen were paid, with $3,000 going to first place. The tournament had weeks of online King of the Hill qualifiers to determine the entrants; legendary names such as Dominique "SonicFox" McLean, NinjaKilla, Ryan "Dragon" Walker, Curtis "Rewind" McCall, and Julien "Deoxys" Gorena highlighted the final field of competitors. The tournament was filled with very exciting action and saw a number of upsets, including the game's general consensus top player SonicFox being sent to losers by Koisy in their first match and ultimately failing to make top eight. NinjaKilla reminded everyone of his online legend, winning the tournament against AVirk in Grand Finals without dropping a single set during his entire run. Even in defeat, the unheralded runner-up AVirk still showed his peers that he was a name to be aware of. Furthermore, Prince Panther had proved to the entire community that he is the premier choice in hosting Mortal Kombat events as long as they are kept online.
On August 20, Prince Panther plans to finally host the $25,000 tournament that he originally announced back in March. This will likely attract interest from the best players in the world, ensuring a bracket filled with the highest level of competition. With even more shutdowns looming for the United States due to COVID-19, Prince Panther's tournaments might be where the best MK11 lives for quite some time. And even in a post-COVID world, who's to say that he has to stop being involved? Panther could possibly accomplish even more with additional resources and the ability to travel, along with being able to personally interact with members of the FGC and potentially build trust with his skeptics. Here's hoping that 2020 is just the beginning of Prince Panther's story because it is safe to say that the FGC needs members like him right now.