Greetings, geeks of all ages! In a recent livestream, Shout! Factory has announced that they will be adding Kamen Rider seasons Zero-One and Ryuki to their streaming service. Both series are coming soon, though no exact date has been given. This is exciting news for Rider fans outside of Japan, who are unable to readily view the series. As more series get official English releases, I hope that Kamen Rider gains more traction. More views and good reception of these releases will encourage them to release more of the series library. Eventually, this could lead to potential simultaneous subtitled releases. If you'd like to check out the Kamen Rider series they already released, click here for the original from 1971 and click here for Kuuga from 2000. See how the previous eras began before the release of Zero-One and Ryuki.
Ryuki: Alive A Life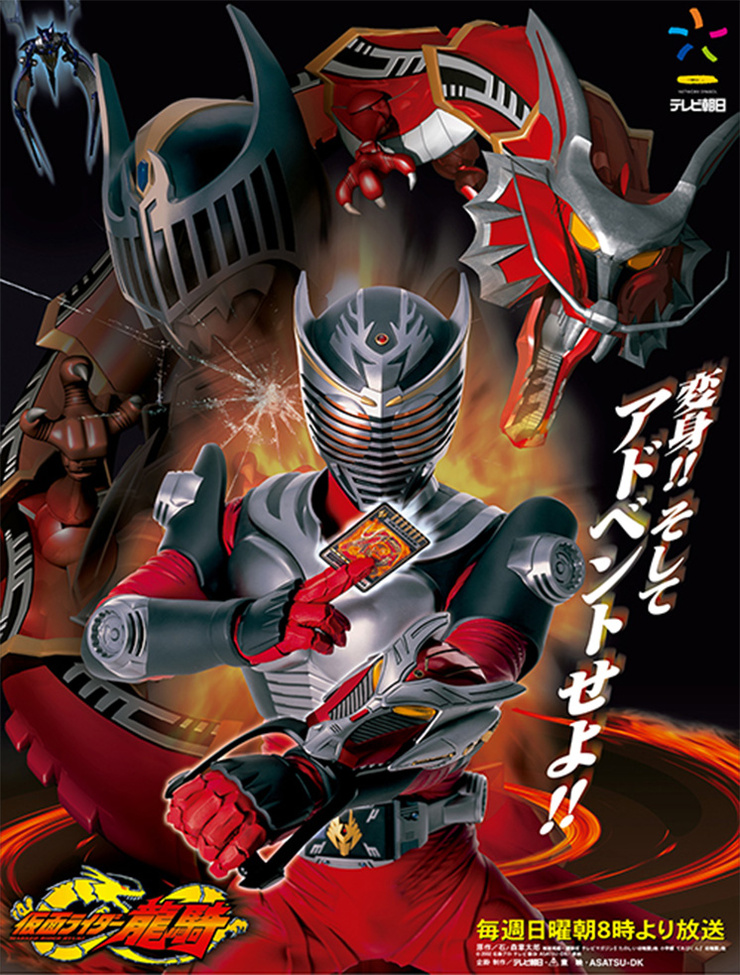 I've given my opinions and a simple synopsis of Ryuki in a previous article. If you'd like to read my thoughts on it, click here. However, I'll give the synopsis here to entice any potential viewers:
In a parallel world, an unseen war is being fought. A Rider War fought between thirteen Riders rages on. While the fighting goes on, rookie journalist Shinji Kido begins investigating a missing persons case. During his investigation, Shinji comes across a strange deck of cards. This leads him into the Mirror World, the battlefield for the Rider War. Now, left with no choice, Shinji becomes Kamen Rider Ryuki in order to fight to survive.
If you're interested in the series, feel free to watch the first two episodes with English subtitles over on TOEI TOKUSATSU WORLD OFFICIAL on YouTube before the full series release.
Zero-One: REALxEYEZ
The world has entered a new era of Artificial Intelligence. Through the efforts of Hiden Intelligence, Japan's foremost AI Company, a new type of android known as Humagear has become a staple of every day life. From general public jobs to work in private sectors, Humagear are everywhere. Following the death of Hiden Intelligence's CEO, Korenosuke Hiden, a cyber-terrorist group known as MetsubouJinrai.net begin to hack Humagear and force them to attack innocent people. In the midst of this crisis, Korenosuke's grandson, up-and-coming comedian Aruto Hiden, is named as Hiden Intelligence's new CEO. Now, he must take on the mantle of Kamen Rider Zero-One in order to protect his grandfather's legacy.
This announcement, alongside the new projects revealed at the start of Rider Week, have me excited as a fan of the series. It truly is a wonderful time to be a Rider fan outside of Japan. I can only hope that these official releases pull in more fans, as this series is much more than just a Japanese kids' show. That's all for now, ciao~
Have a tip for us? Want to discuss a possible story? Need coverage? Please send an email to allagesofhr@gmail.com
Zachary Jucutan is a staff writer at All Ages of Geek. You can follow him @JohnnyJoestar1