Monster Hunter, a game series that has been around for 16 years and remains to leave a lasting impression on gamers. With its variety of monsters, each with their own abilities and levels of difficulty, gamers can rack up hundreds of hours of gameplay. With the release of the final free update of Monster Hunter World: Iceborne (coming October 1st), fans were left wondering what to expect next. Fortunately, we were given a special treat at the September 17th Nintendo Direct Mini in the form of two new Monster Hunter games: Monster Hunter Rise and Monster Hunter Stories 2: Wings of Ruin. While there were rumors of at least one new Monster Hunter coming to the Nintendo Switch, fans had yet to receive any confirmation, so these two reveals led to plenty of excitement.
Between the two games that were announced, I'm definitely looking more forward to Monster Hunter Rise. Don't get me wrong, I really enjoyed Monster Hunter Stories, I just haven't finished playing it. Watching the reveal trailer brought back so many memories from when I first got into the series in college. At the time, Monster Hunter 4 Ultimate was available for the Nintendo 3DS. Let's just say that the graphic, gameplay, and the monsters blew my mind. Sure, the limitations of where you could explore annoyed me, but everything else made up for that. Then Monster Hunter Generations came out and I had even more fun. A few years later, I heard about the announcement for another Monster Hunter game: Monster Hunter World for the PS4, Xbox One, and PC. At that moment, I knew this game was going to change so much for this series. With a more open environment to explore, while keeping the zones from the previous titles, new mechanics, and a wide variety of monsters (both new and returning), World was like a dream come true. Then Iceborne was announced with the long-awaited return of G Rank quests, gear, and monsters and the game was complete. While I haven't played as much of World and Iceborne as many of the other fans, I am proud of where I've gotten to so far.
Monster Hunter Rise
Now that Monster Hunter Rise has officially been announced for March of 2021, I have something to look forward to for next year. I mean, I have a list of other things that make me look in a more positive direction for 2021, but this makes the list bigger. Not only do we have new environments and monsters, but there's a new story and new companions. That's right folks, we have a new companion system for this game. Well, to be more specific, the companion system is very reminiscent of previous titles. In single-player offline mode, you can have two companions traveling by your side, but only one when you're playing with other friends (or none if you have a full party). However, even if you have a full party of fellow hunters, you can choose from one of two companions. You have your classic felyne (feline) Palico companion that is extremely reliable by providing both status (mainly healing) and attack support. The new companion, the Palamute, not only provides attack support but also can be ridden without the worry of stamina reduction. Players can also heal up with potions and use other items during their ride. Two other additions to the game are the wire bug, which can be used to travel to hard to reach places and unleash devastating attacks, and the ability to run up walls and cliffs. Long story short, the hunters are basically ninjas now. The whole atmosphere is very Japanese, to a very stereotypical sense, and the hunter's base is your standard, generic Japanese ninja village. The progression of the game's story is most likely going to revolve around this particular village (if there are going to be more villages to explore), so it'll be exciting to see what changes could be made as the story progresses. Another thing that has caught me by surprise is the fact that the hunter can actually talk, as in saying actual words instead of just grunts and battle cries. While we might not be hearing the vocal dialogue between the hunter and other characters, it'll be interesting to hear them talk as they communicate with other hunters during hunts.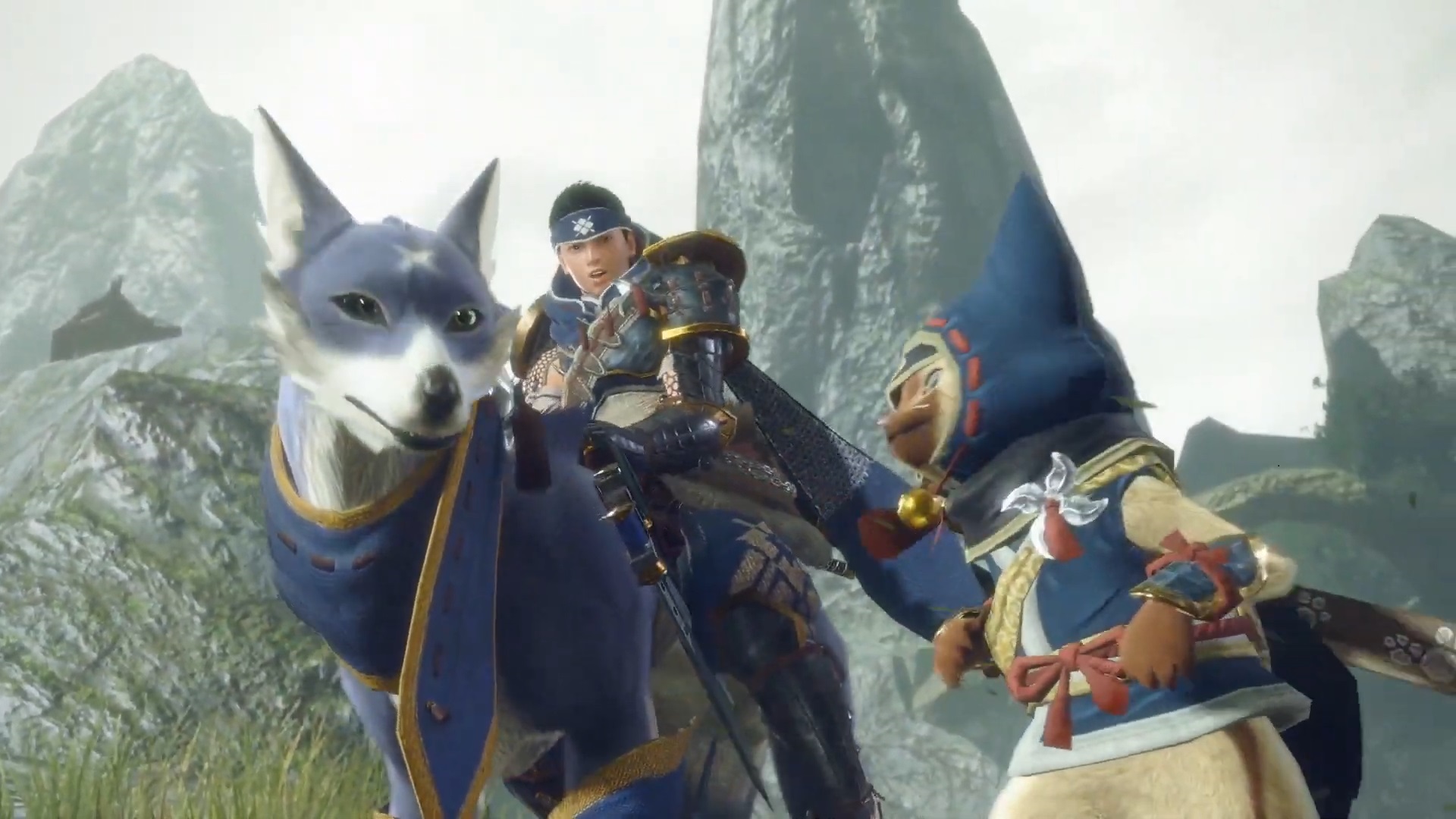 With the monsters, only a few have been revealed so far, with Tobi-Kadachi and Arzuros as the confirmed returning monsters (so far). Given the theme of the game and the overall environment setting, there are a number of returning monsters that would fit in perfectly with the others. One monster that I'm hoping for a return is the graceful and bubbly (literally) Mizutsune. Given its overall appearance and soothing, but epic battle theme, Monster Hunter Rise is the perfect fit for its return to the series. Out of the currently known new monster, the flagship monster, Magnamalo is the one players will be keeping an eye one. With its possible connection to this "rampage" that has been hinted at during the reveal trailer, there are a number of possibilities with how it can develop throughout the story. With so many monsters to hunt, it'll be interesting to see all the new turf wars (introduced in Monster Hunter World) that will ensue between specific monsters.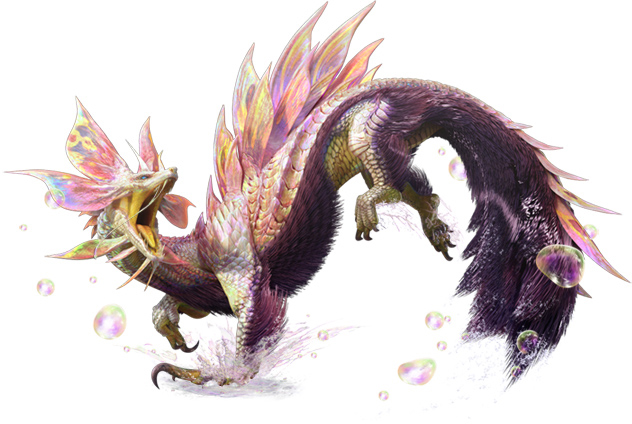 Monster Hunter Stories 2: Wings of Ruin
While not much is known about the game, we do know, from the trailer and Monster Hunter Direct, that it is a continuation of the previous game Monster Hunter Stories. Long story short, your character is the member of a tribe that can tame monsters (as opposed to hunting and killing) through the use of the kinship stone. This forges a powerful bond between rider and monster (or monstie). Think of it as a combination of Monster Hunter and Pokémon. You can also collect shards to create new eggs to hatch and forge new bonds with monsters. What we know so far is that your character is the descendant of the legendary rider named "Red" (the main character from the previous game I'm assuming). Rathalos are disappearing from around the world, so your main mission in the story is to find out the main cause. This is honestly extremely concerning, given that the Rathalos is known as the "King of the Skies," so whatever is making them disappear is nothing to scoff at. While I am excited to see the reveal of a sequel, I probably won't get the game for a while, since I haven't finished the first game, which was released for the Nintendo 3DS and mobile (Android and iOS) on October 8th, 2016 (almost 4 years ago). However, given the synopsis of the upcoming game, hopefully there won't need to be any worries about getting confused throughout the story. Other than that, it is exciting to see where the story will continue in the sequel.
At the end of the day, the recent Nintendo Direct Mini, followed by the Monster Hunter Direct, gave us Monster Hunter fans something to look forward to for next year. With new monsters to hunt and environments to explore, the possibilities are just about endless, not to mention the compatibility hinted between the two games. To all the Monster Hunter fans out there, which game are you looking the most forward to? Or are you equally excited for both games? What are your predictions and hopes for either game? Feel free to let me know down in the comments, I really want to hear your thoughts and opinions.