The PlayStation 5 and Xbox Series X are finally here. The upcoming weeks will offer a glimpse into the future of gaming. This also means that the games that highlighted the current generation of consoles will soon be considered retro. Before you dive into the world of next-gen, here are 15 single-player games to play on PS4 and Xbox One.
Grand Theft Auto V
Developer: Rockstar North
Publisher: Rockstar Games
PS4/Xbox One
The latest addition to the controversial yet groundbreaking series, Grand Theft Auto V didn't find its way to PS4 and Xbox One until over a year after its initial launch. Rockstar used that time to add improved graphics and a first-person mode to an already critically-acclaimed game. Upon release, GTAV was the most ambitious game ever and set the blueprint for open-world games going forward. It featured three playable characters with their own unique abilities and a chaotic story that spanned across a sprawling map of the fictional state of Los Santos. Seven years later, GTAV remains one of the gold standard games of its generation.
Metal Gear Solid V: The Phantom Pain
Developer: Kojima Productions
Publisher: Konami
PS4/Xbox One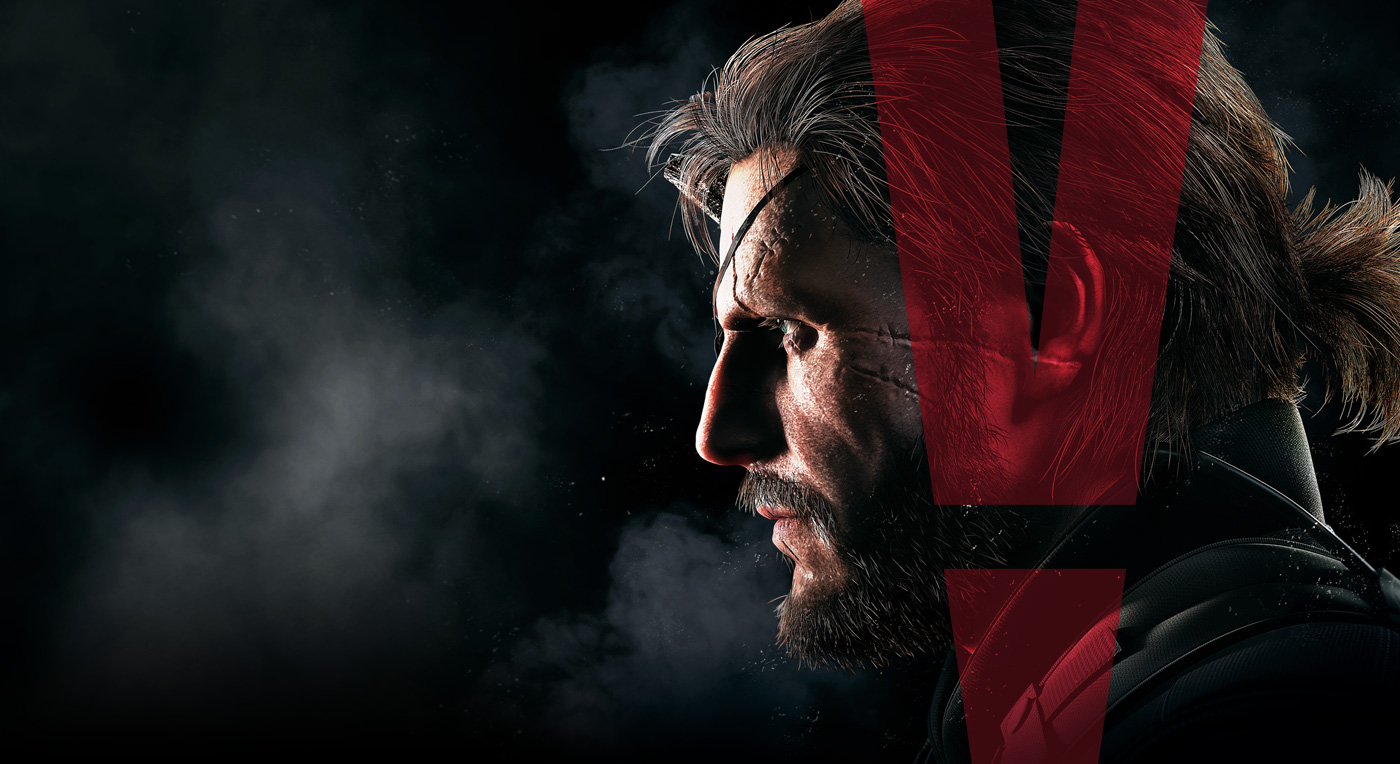 Hideo Kojima's ninth installment in the Metal Gear series was arguably the first masterpiece released on PS4 and Xbox One. Featuring a huge open world and an unparalleled sense of freedom, Metal Gear Solid V is the ultimate sandbox game. It stays true to the series' stealth background but lets players approach missions however they desire. The game's story is incredibly freeform, leaving the player to create a narrative and cinematics through their own decision-making. The Phantom Pain shines in letting players find inventive ways to approach situations and improvise their way out of danger.
Bloodborne
Developer: FromSoftware
Publisher: Sony Interactive Entertainment
PS4 exclusive
The Souls series may have made a name for Japanese studio FromSoftware, but many would argue that Bloodborne is their magnum opus. Sharing similarities to Souls, Bloodborne features faster combat that calls for a tantalizing mix of caution and aggression. Inspired by the works of H.P. Lovecraft and Bram Stoker, the game is set in a blood-stained world that is both morbid and gorgeous. Players must be prepared to learn from each death in order to slay a wide assortment of terrifyingly formidable enemies. The game's difficulty is brutal and draining, but equally rewarding once finally conquered.
Uncharted 4: A Thief's End
Developer: Naughty Dog
Publisher: Sony Interactive Entertainment
PS4 exclusive
If Uncharted 4 is truly the end to Nathan Drake's saga, then fans couldn't have asked for a better exit. A Thief's End features all the climbing, puzzles, and eclectic mix of stealth and combat that the series is known for. The game's visuals and cinematics combined with an epic story create an experience similar to a blockbuster film. The cast of characters brings the most important people in Drake's life together, allowing his story to come full circle with a surprising amount of emotional depth. Uncharted 4 is a stellar single-player experience but is bolstered by underrated online modes that pit players against each other.
Dishonored 2
Developer: Arkane Studios
Publisher: Bethesda Softworks
PS4/Xbox One
Quality first-person stealth games are a rare breed, and none have reached the heights of the Dishonored series. Set in a stunning steampunk city, Dishonored 2 offers the player the choice of controlling returning protagonist Corvo Attana or his daughter, Emily Kaldwin, for the entirety of the story. Corvo and Emily are equipped with different sets of abilities that cater to specific preferences. Players can choose to ruthlessly assassinate their way through the story or sneak around completely unseen. Dishonored 2 sees a sharp spike in difficulty from its predecessor, forcing players to be both meticulous and intuitive.
Persona 5
Developer: P-Studio
Publisher: Atlus
PS4 exclusive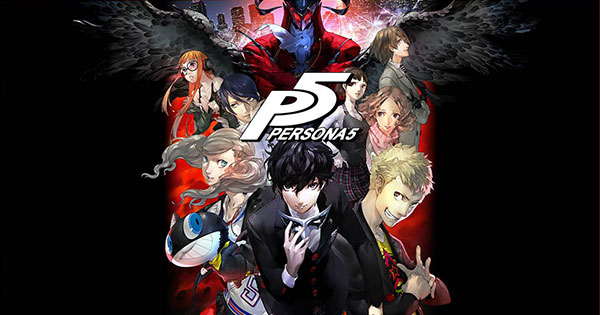 JRPG games have maintained success for decades, but Persona 5 set a new bar for the genre in 2016. Following the adventures of a student named Joker, the amount of content and activities available in Persona 5 is staggering. Players can spend their days doing menial activities like going to high school, hanging out at coffee shops, or shopping at the mall. Come nightfall, however, it's time for Joker to save the world, which is where the series' familiar turn-based battles come into the fold. On top of its gameplay, Persona 5's beautiful artwork and exhilarating soundtrack solidify it as a masterpiece.
Nier: Automata
Developer: PlatinumGames
Publisher: Square Enix
PS4/Xbox One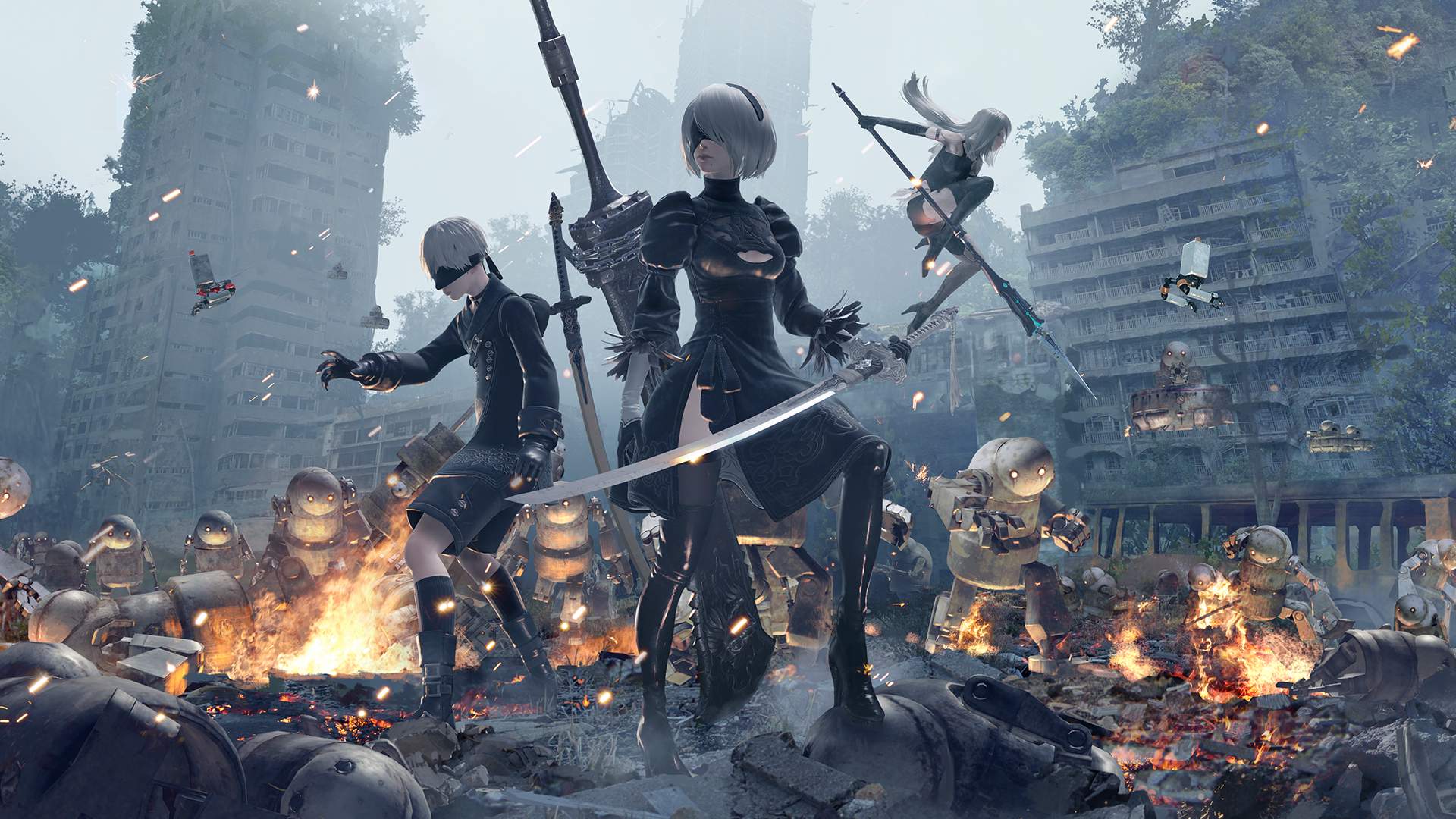 Square Enix is known for the Final Fantasy and Kingdom Hearts series, but Nier: Automata is unequivocally the publisher's best game of the past decade. A sequel to the 2010 cult classic Nier, Automata features a new setting and characters while retaining an enhanced version of the first game's combat system. Gameplay ranges from hack-n-slash, side-scrolling shoot-'em-up, and platforming minigames, all engaging in their own ways. The game features three campaigns starring three different characters and a twist-filled story with an emotional climax. Nier: Automata may be the current gen's best-kept secret, but has found popularity thanks to the android heroine 2B.
Horizon Zero Dawn
Developer: Guerilla Games
Publisher: Sony Interactive Entertainment
PS4 exclusive
Speaking of hardened female protagonists, Horizon Zero Dawn's Aloy is arguably the best controllable character of the current generation. Her incredible journey and realistic expressions of humanity are enough to make a great game, but Horizon delivers much more. Set in a world where civilization has been sent back to a futuristic stone age, the landscape has been overridden by mechanical monsters being controlled by a mysterious force. Aloy sets across a gorgeous open world armed with a customizable bow and sling that can accommodate different enemies. There are many machines to hunt in Horizon, but human enemies pose an equal threat to Aloy and her people.
Shadow of the Colossus
Developer: Bluepoint Games
Publisher: Sony Interactive Entertainment
PS4 exclusive
The current generation saw the popularity of remakes and remastered games soar higher than ever. No game deserved such treatment more than 2005's Shadow of the Colossus, considered to be the greatest video game ever. Brief and minimalistic, the story follows a young swordsman who must slay sixteen colossi to resurrect a girl afflicted by an evil entity. The colossi are towering golems that are a sight to behold and require vastly different tactics to defeat. The 2018 remake not only fixed a number of issues with the control scheme and mechanics but also revitalized the game's beauty with more detailed visuals and crisper frame rates.
Hollow Knight
Developer/Publisher: Team Cherry
PS4/Xbox One
2D platformers have also seen an unexpected resurgence in popularity, with titles like Celeste and Cuphead being worthy of mention. Few stand out more than indie studio Team Cherry's Hollow Knight in terms of gameplay depth and sheer scale. The game follows an insectoid knight navigating his way through an underground world of arthropods armed with a nail and several spells. The nameless hero must traverse across numerous areas facing a wide array of challenging enemies and grueling boss fights. Though Hollow Knight involves a lot of dying and backtracking that can be exhausting, successful triumphs and a soothing soundtrack wash away moments of agony and anguish.
Marvel's Spider-Man
Developer: Insomniac Games
Publisher: Sony Interactive Entertainment
PS4 exclusive
Spider-Man has always held a heavy presence in video games, but it took Insomniac's vision for gamers to feel a complete experience as the wall-crawler. Marvel's Spider-Man offers fans plenty of comics lore (including a huge collection of suits) and a satisfyingly authentic feeling of being behind the mask. The emphasis on web attacks over melee and the implementation of a gadget wheel gives players more tools at Spidey's disposal than ever before. Every confrontation encourages you to fight creatively and stylish while still requiring keen defensive maneuvers. Marvel's Spider-Man excels in presentation, most notably seen while swinging across an uncanny recreation of New York City.
Red Dead Redemption 2
Developer: Rockstar Studios
Publisher: Rockstar Games
PS4/Xbox One
There was probably no game more highly anticipated this past generation than Red Dead Redemption 2. A prequel eight years in the making, RDR2 has revolutionized what was thought possible in game creation. Expanding upon GTAV's sandbox formula, RDR2 hurls you into a sizable map of the American frontier created with painstaking detail. The environment feels naturally alive with wildlife, human NPCs, and is of course littered with shootouts and hazards that prove to be inevitable. The game's story is superb, but its majesty lies within the freedom to create your own tales in the virtual Wild West.
God of War
Developer: Santa Monica Studio
Publisher: Sony Interactive Entertainment
PS4 exclusive
Every console has a definitive game, and it is hard to argue against God of War for that title on the PS4. SIE Santa Monica created a brilliantly ambitious game that completely shifted from the series' roots. Along with the switch from Greek to Norse mythology, God of War made the change from a platforming hack-n-slash to an over-the-shoulder third-person experience with a more intricate combat system. The most impactful alteration is the addition of Kratos' son Atreus, who not only provides aid throughout the story but instills much needed emotional depth to Kratos as a character. This pioneering reboot manages to improve upon the original trilogy that could already be considered perfect.
Sekiro: Shadows Die Twice
Developer: FromSoftware
Publisher: FromSoftware/Activision
PS4/Xbox One
Sekiro: Shadows Die Twice was FromSoftware's third AAA game release of the current generation. Set in sixteenth-century Japan, the story follows a shinobi named Wolf searching for the clan who kidnapped his young lord. Though it retains the harsh difficulty and intimidating bosses familiar in FromSoftware games, Sekiro incorporates stealth elements and a second life bar to give players the option of a more thoughtful approach. Wolf wields a katana, a grappling hook, and a number of spells and projectile weapons in his arsenal for a layered combat experience. Furthermore, Sekiro's story and character designs are perhaps the best in FromSoftware's extensive library to date.
The Last of Us Part II
Developer: Naughty Dog
Publisher: Sony Interactive Entertainment
PS4 exclusive
With The Last of Us Remastered being one of the best games on PS4, there didn't seem much need for a sequel. Nevertheless, The Last of Us Part II was announced in 2016 and immediately received much anticipation. Naughty Dog reportedly pushed the limits of the PS4's performance to create a sequel that holds as much weight as the original if not more. Featuring a grim story with tense moments of horror and bloodshed, the intensity of the stealth and scramble gameplay was raised so that constant movement and quick thinking are necessary to avoid hectic confrontation. TLOU2 shines in areas like lighting and sound design that infuse the game with a powerful blend of atmosphere and emotion.
Are there any other games you felt were must-plays this past generation? Let us know in the comments!