Greetings fellow gamers! Tracy Preston here with a special gaming announcement. Are you a fan of the Souls-style games? Do you enjoy exploring a world that takes place in the Belle Epoque era of France? Then you're going to enjoy the new upcoming game developed and published by Round8 Studio and NEOWIZ: Lies of P.
Now you're all probably asking me "Hey Tracy, what is Lies of P about? Why should I care about this game that's just another Souls-style game?" Well, I'm glad you asked. As far as we know, you play as Pinocchio, who is a puppet mechanoid. He wakes up alone in a train station in the middle of Krat (the game's city/location), which is currently overrun by deadly foes. The only thing he finds is a single note that says "Find Mr. Geppetto. He's here in the city." And with that, you venture out on your bloody quest. At the moment, we haven't seen any other trailers that show off any of the gameplay, but the screenshots, which can be seen on Steam, are enough to keep me hyped for the game's release. While it plays like a Souls game, the story has a choice system where what you say affects the game. And I'm not talking about if you choose the rose instead of the lily and you get a special item from one of the characters. What I'm talking about is that, if you're familiar with the original story, what affects different events and the endings is how you lie. That's right, in Lies of P the quests that you take on will be affected in different ways depending on how you lie. So, if this ends up being a thing, if you tell the worst lies maybe you could get super strong, but as a result, you get the worst ending. I could be completely wrong about that, but that would be an interesting mechanic.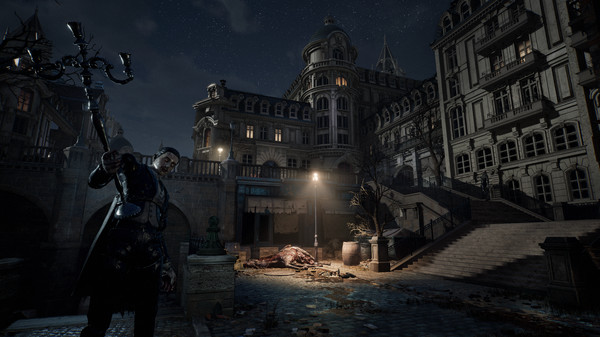 While there isn't a known release date, we do know that Lies of P will be available for Playstation 5, Xbox Series X and Series S, and Microsoft Windows. However, this weekend is the big E3 Conference, so maybe we'll hear some more news then. If not, well, we'll just have to wait a bit longer to hear any new information. All I know is, whenever I talk about this game to anyone and they ask what it is, I'll simply tell them "It's the Pinocchio Souls game where the ending you get depends on how you lie."
Have a tip for us? Want to discuss a possible story? Need coverage? Please send an email to Allagesofhr@gmail.com
Tracy Preston is a contributing writer at All Ages of Geek. You can follow her/him/them on Twitter @CuriousCat_13 & Instagram @curiouscat_13.