With all the fun going on at Anime NYC, the beloved Crunchyroll announces NEW anime coming to their platform. Ever wonder what you would look like as an anime character? Check it out HERE!
SPY x FAMILY
Coming in 2022 here is the synopsis from Crunchyroll:
"Everyone has a part of themselves they cannot show to anyone else.
At a time when all nations of the world were involved in a fierce war of information happening behind closed doors, Ostania and Westalis had been in a state of cold war against one another for decades.
The Westalis Intelligence Services' Eastern-Focused Division (WISE) sends their most talented spy, "Twilight," on a top-secretmission to investigate the movements of Donovan Desmond, the chairman of Ostania's National Unity Party, who is threatening peace efforts between the two nations.
This mission is known as "Operation Strix."
It consists of "putting together a family in one week in order to infiltrate social gatherings organized by the elite school that Desmond's son attends."
"Twilight" takes on the identity of psychiatrist Loid Forger and starts looking for family members. But Anya, the daughter he adopts, turns out to have the ability to read people's minds, while his wife, Yor, is an assassin! With it being in each of their own interests to keep these facts hidden, they start living together while concealing their true identities from one another.
World peace is now in the hands of this brand-new family as they embark on an adventure full of surprises."
Shikimori's Not Just a Cutie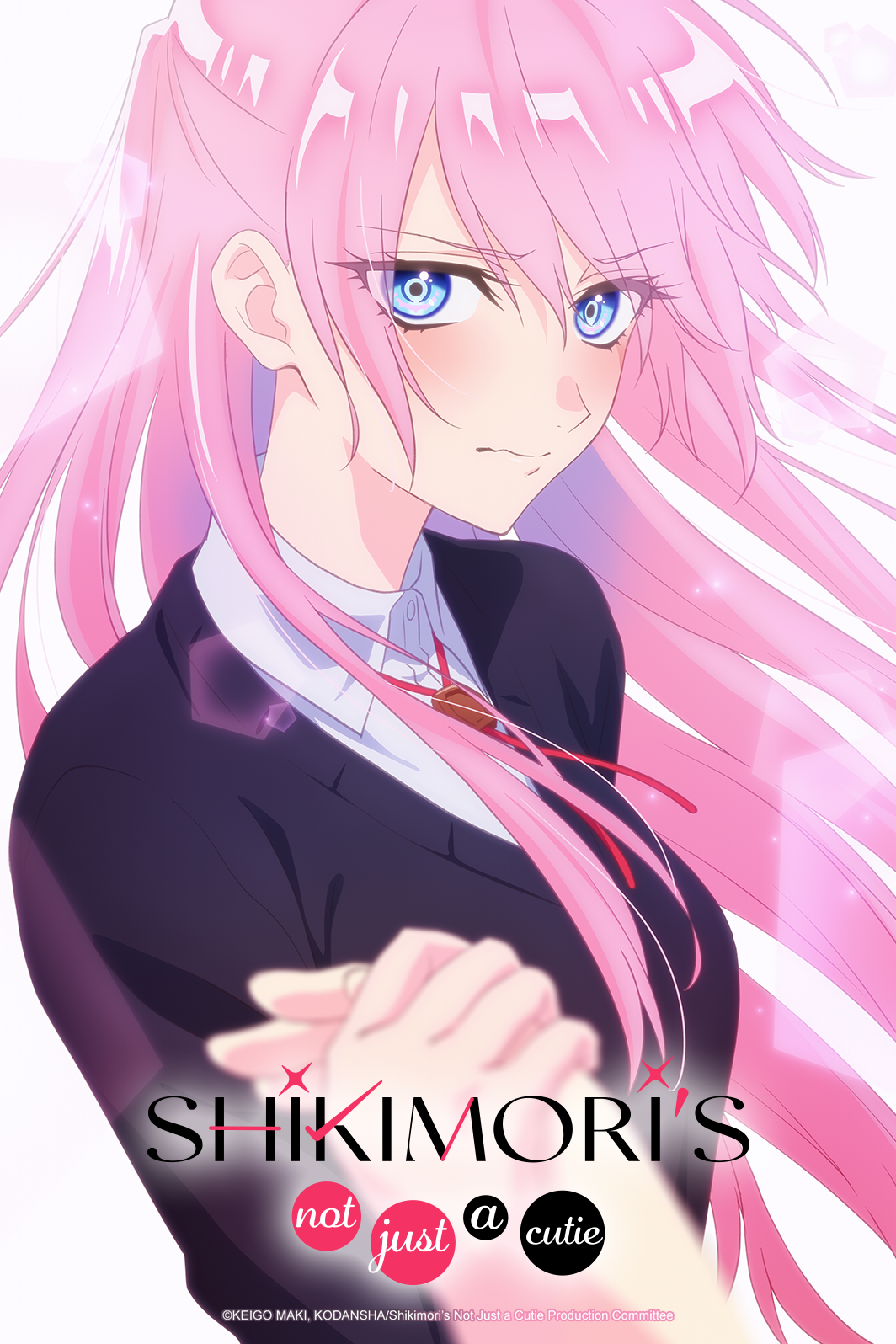 Coming in April of 2022 here is the synopsis from Crunchyroll:
"The ultimate "heartthrob girlfriend" appears! Naturally unlucky high school student Izumi's girlfriend is his classmate Shikimori. She has a beautiful smile and kind personality and always seems happy when she's with Izumi. She's a pretty, cute, and loving girlfriend, but when Izumi's in trouble… she transforms into a super cool "heartthrob girlfriend!" The fun lives of the cute and cool Shikimori, Izumi, and their good friends never end! This 1000% precious romantic comedy begins now!"
Tomodachi Game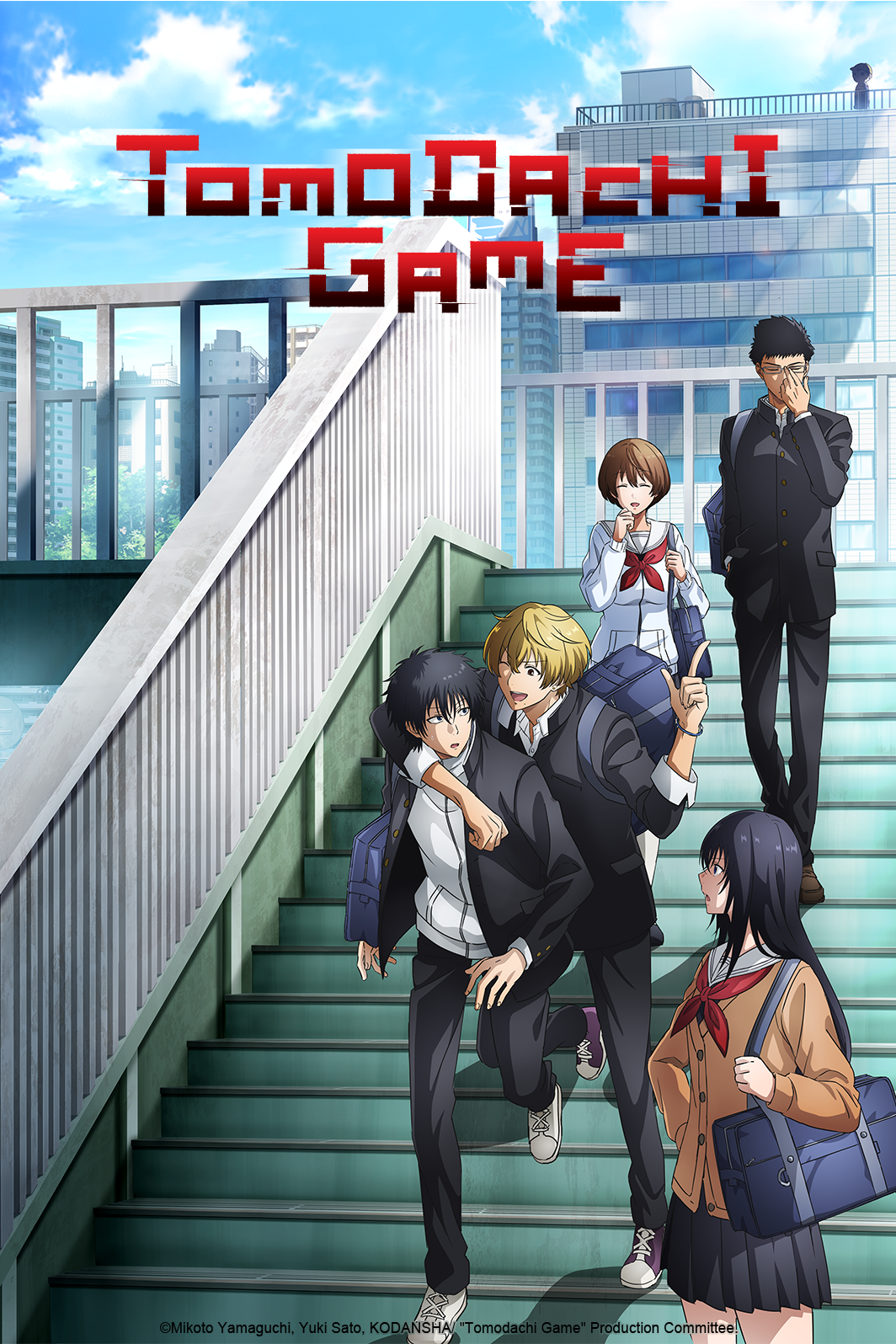 Coming in April of 2022 here is the synopsis from Crunchyroll:
"High school student Katagiri Yuichi, who values friendship above all else, enjoys a fulfilling life with his close friends Sawagiri Shiho, Mikasa Tenji, Shibe Makoto, and Kokorogi Yutori.
However, after a particular incident, they're dragged into a debt repayment game.
The only way to beat the "Tomodachi Game" is to not doubt their friends. Bound together by solid friendships, the game should've been easy, but– The hugely popular comic that sold over two million copies is finally becoming an anime! Will they trust or betray their precious friends? The true nature of humanity is exposed in the ultimate psychological game!"
AOASHI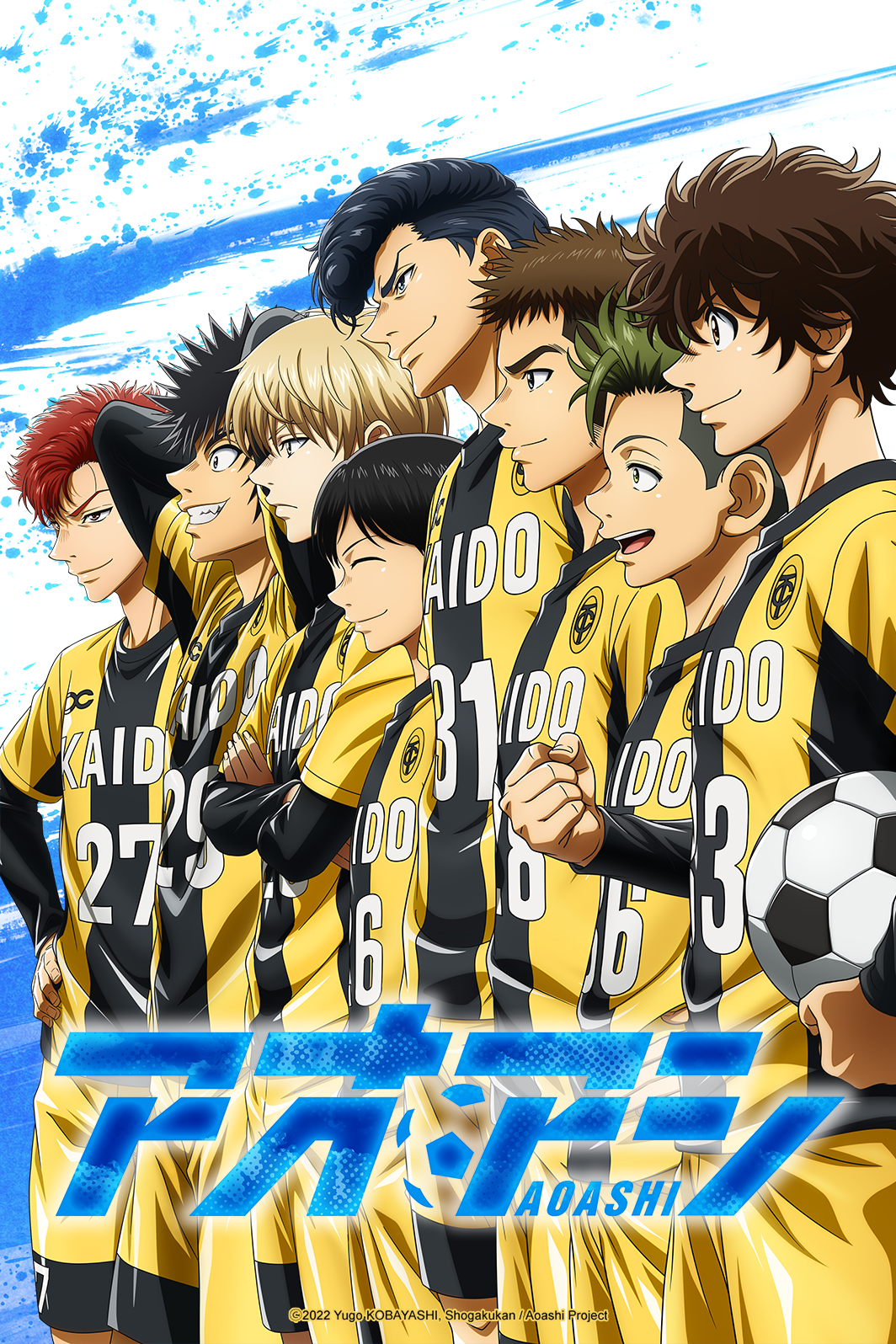 Coming in April of 2022 here is the synopsis from Crunchyroll:
"I'll take you to the world." Ashito Aoi is a middle schooler who lives in Ehime, and the ace of an unremarkable soccer club. The day that they lost the final tournament of middle school, Ashito runs along the ocean in frustration, before running into a man who had been watching his game. That man is Tatsuya Fukuda, the coach of the high-school-aged Youth team of a leading J-League team, "Tokyo City Esperion FC." After sensing immense potential in Ashito's still-unrefined skills, he describes his ambition. "I want to build a team, and use it to take over the world. Our club isn't going to be a milestone for players who take on the world. Our club is going to be the world. And to make this happen, I'm going to need some 'aces' to train." After hearing Fukuda's offer, Ashito decides to head to Tokyo and try out for his team── Aoashi is considered the cutting edge of soccer manga, and now it's finally getting a TV anime adaptation! Loss, growth, and friendship: everything in youth is here!"
Dance Dance Danseur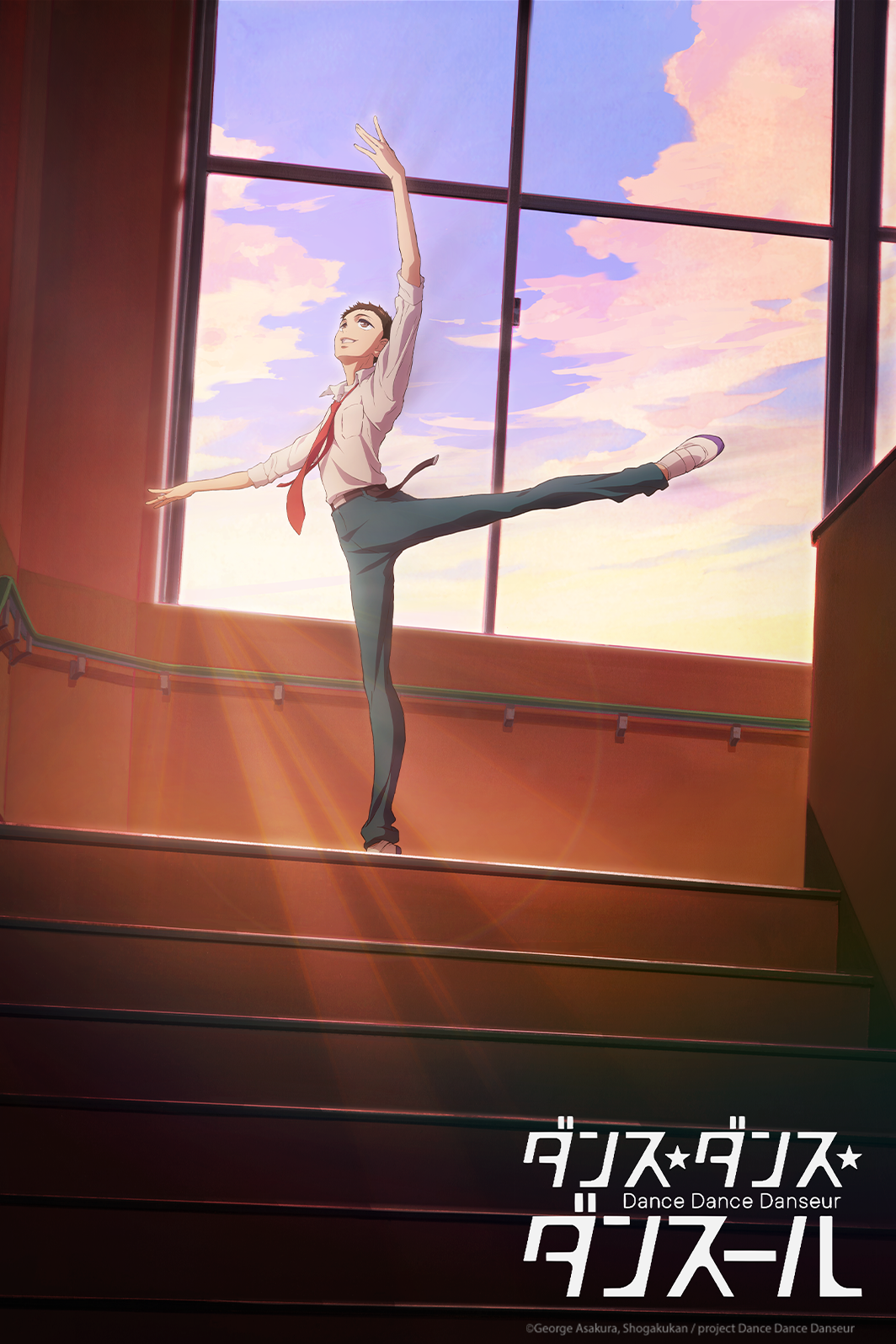 Synopsis from Crunchyroll:
"Danseur noble–a ballet dancer qualified to dance the role of the prince. Second-year junior high school student Murao Junpei was fascinated by ballet as a boy, but gave up on dancing after his father's death, as he had to become a man. However, one day, a beautiful transfer student named Godai Miyako appears before him. Miyako takes notice in Junpei's love of ballet and invites him to dance with her. Along with Miyako's cousin Mori Ruou, he begins his career as a full-fledged ballet dancer, with the aim of becoming the world's best dancer–the Danseur noble! Only those who have sacrificed everything are permitted to stand in the beautiful and harsh world of classical ballet. What will be the fate of a total beginner like Junpei?! Popular manga artist Asakura George's first TV anime adaptation is the story of the passionate adolescence of a group of ballet dancers by MAPPA (production) and Sakai Munehisa (director)!!"
The Dawn of the Witch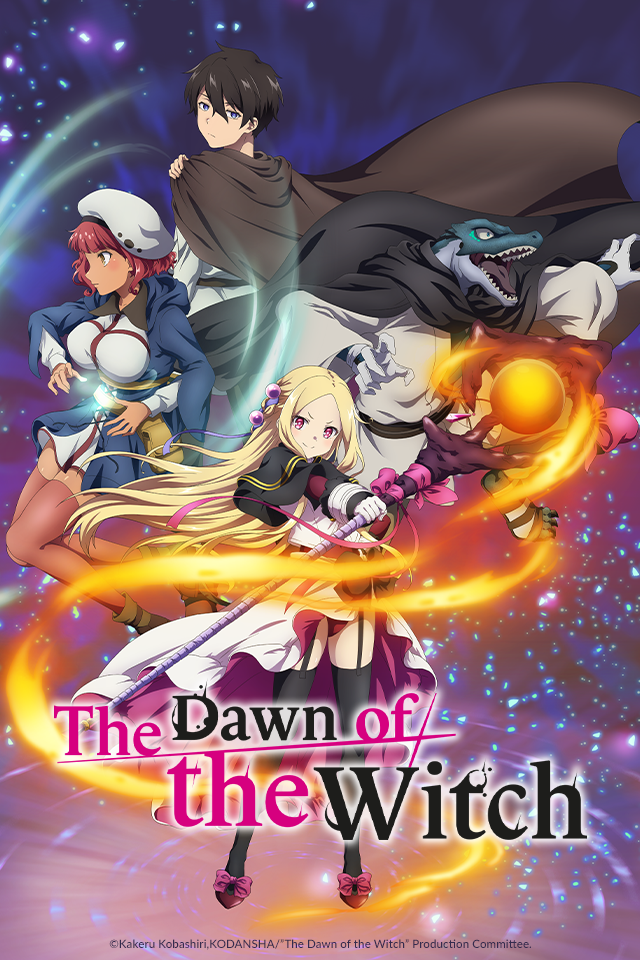 Coming in April of 2022 here is the synopsis from Crunchyroll:
"I can't remember. Who am I? What am I? Seville is a student at a magic academy who has no memories of anything from before he joined the school. Not understanding why he's there, the time he spends at the academy feels hollow and empty. And since he doesn't know how to work hard, his grades are always the lowest in his year. Then, one day, the school headmaster, Albus, orders Seville to participate in a dangerous special training. "I want you to spread the use of magic in an area where they hold witch hunts." It has only been a few years since the war between the church and the witches came to an end—the world has not yet fully accepted witches and their magic. This is the dawn of the age of the witch. This is the story of how a young man, a boy who is no one special, and his companions, who all hold wounds in their hearts, set out and end up finding themselves."
A Couple of Cuckoos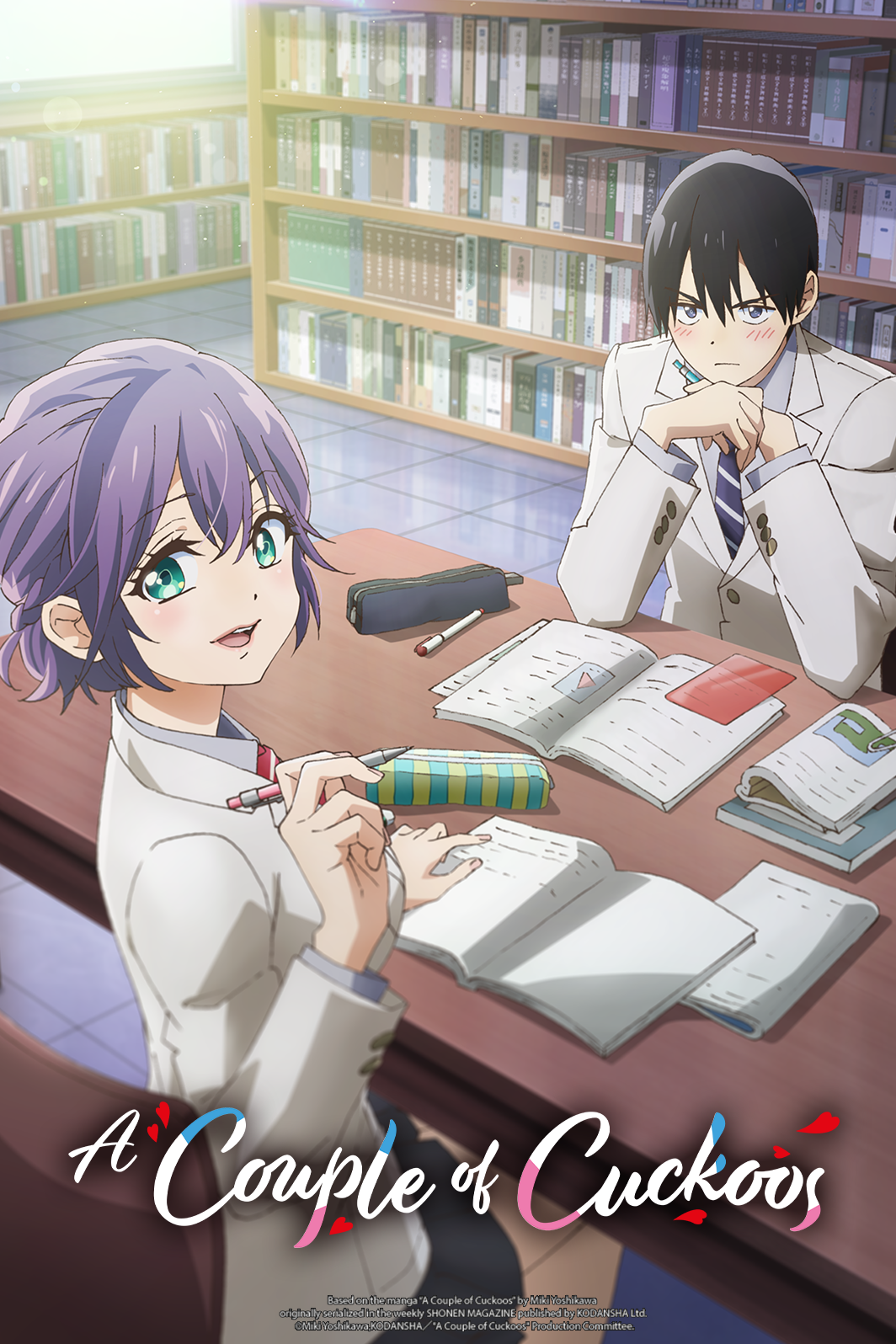 Synopsis from Crunchyroll:
"Mixed up with another family's child as a baby, high school student Umino Nagi is finally meeting his biological parents. On the day of their meeting, he happens to encounter Amano Erika, a high school student at a prestigious and wealthy girls school. At her request, he's half-forced into pretending to be her boyfriend so she can avoid marrying her fiance….However, not only were they the babies who had been mixed up, they're also engaged to each other! The loving parents of both families officially recognize their engagement, and the couple begins living together. Nagi is in love with his classmate Segawa Hiro, and Erika is determined to rebel against her father, so the couple agree not to get involved with each other. The mixed-up and chaotic romantic comedy starts now!"
Be sure to support Crunchyroll HERE!
—
Have a tip for us? Want to discuss a possible story? Need coverage? Please send an email to Allagesofhr@gmail.com
Tatiana Stec is the Co-Founder and Creative Director at All Ages of Geek. You can follow her on Twitter @Tatiana_Stec